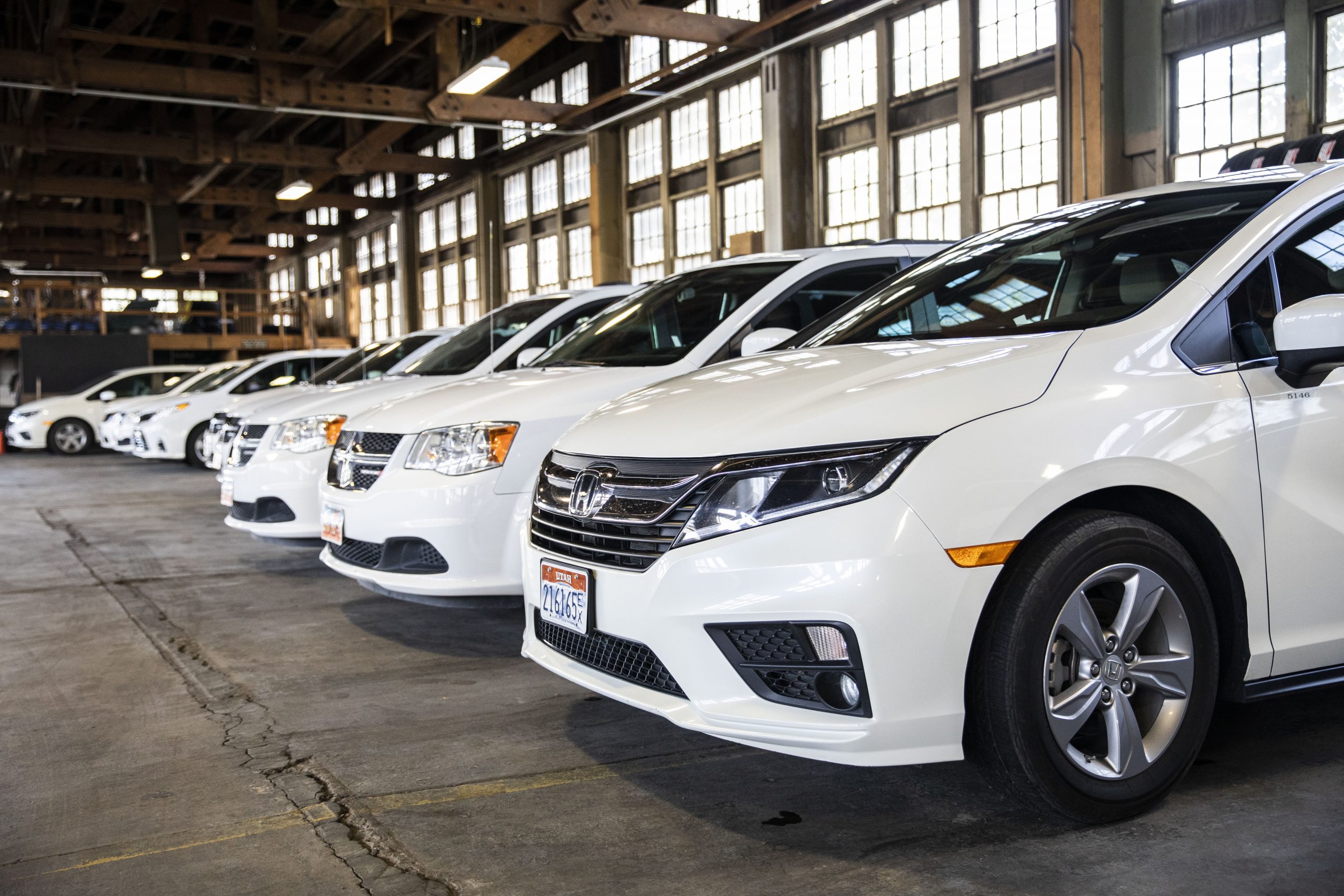 Fleet Services is the university's one-stop shop for government-owned vehicles. Our department is primarily known for our vehicle purchasing services, but did you know you can rent a car instead? Our vehicle rental service is an excellent transportation resource for staff members traveling out of town for conferences or student organizations going on a field trip, for example.
Check out these FAQs to learn more about our rental services.
Who can rent a vehicle?
Eligible university students, faculty and staff members may rent a vehicle for academic and business purposes. Renters must be at least 18 years of age, possess a valid driver's license and have no more than two accidents on their record within the last 12 months. Renters are also required to view the Defensive Driving video found on our website.
What kind of vehicle can I rent?
We have a wide variety of vehicles available to rent, including sedans, trucks, mini-vans and cargo vans. Our fleet also includes sustainable alternatives, like hybrid models, Flexfuel vans and E85 fuel vehicles. Additionally, we will work with other rental agencies to reserve specific cars not included in our inventory.
Vehicle Rates:
Sedans: $38 per day and $.08 per mile
Trucks: $34 per day and $.21 per mile
Mini Vans: $43 per day and $.14 per mile
Cargo Vans: $57 per day and $.34 per mile
Why should I rent a vehicle through Fleet Services?
Our vehicle rental service is a savvy choice for university departments and organizations on a budget. Typically, our daily rates and mileage fees are more affordable than other private corporations.
How can I rent a vehicle? 
Call 801-581-8155 to make a reservation and to learn more about our availability. One of our representatives will walk you through the rental process and answer any questions. When picking up the vehicle at our office, you must present a signed Fleet Services Daily Authorization Form and a valid chartfield number. Vehicles will not be released without payment.
Questions?
Visit our Rental webpage or contact our office at 801-581-8155 Monday through Friday from 7 AM to 3:30 PM to learn more about vehicle rentals and other transportation services.